All-New Perodua Ativa 1.0 Turbo/Genting Hill Climb / You've been waiting for this! YS Khong Driving
Sorry we took so long, but here it is – the real test of the Perodua Ativa – on the road where it really matters – the Genting Hill Climb.
Engine may be a little tight, because the car is fresh from the oven – it only had 88 km on the clock when we collected it.
Tell us what you think! And don't forget to share and subscribe!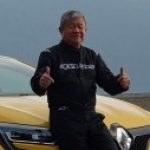 YS Khong is 5-Time Malaysian Rally Champion and Winner of many Saloons races at Malaysian race circuits. He takes life and driving seriously and believes that driving skills can be acquired. YS also believes we should enjoy every driving journey, just as we should enjoy our life journey, and knowing how to handle a vehicle well will make driving more fulfilling.