Honda Civic e:HEV Launch [Live] | YS Khong Driving
Hey guys and girls, we decided to go live on Youtube for the Honda Civic e:HEV today, so that we can share the launch moments as they are happening.
The effect we wanted to achieve was to make it look like you were in the launch venue with us.
We hope you liked it, and so please let us have your comments, and thanks very much for watching.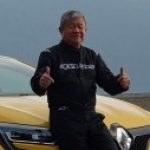 YS Khong is 5-Time Malaysian Rally Champion and Winner of many Saloons races at Malaysian race circuits. He takes life and driving seriously and believes that driving skills can be acquired. YS also believes we should enjoy every driving journey, just as we should enjoy our life journey, and knowing how to handle a vehicle well will make driving more fulfilling.