Hyundai Palisade Launch Preview – Gasoline FWD or Diesel AWD /From RM378k – RM399k/ YS Khong Driving
The Hyundai Palisade Facelifted version fir Makaysia for 2023 has just been announced and here is a quick preview fir you.
Please enjoy the video, and let us have your comments.
Thanks for watching and don't forget to subscribe.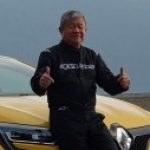 YS Khong is 5-Time Malaysian Rally Champion and Winner of many Saloons races at Malaysian race circuits. He takes life and driving seriously and believes that driving skills can be acquired. YS also believes we should enjoy every driving journey, just as we should enjoy our life journey, and knowing how to handle a vehicle well will make driving more fulfilling.