Walking Through UMWToyota BEV Program / What's in Store For Us / YS Khong Driving
With all the buzz about BEV's ( Battery Electric Vehicles), we were invited to attend a showcase on BEV's by UMW Toyota.
Rumour has it the BZ4x will be launched sometime next year, but it is only a rumour.
Please enjoy this short educational tour and let us have your comments below.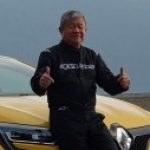 YS Khong is 5-Time Malaysian Rally Champion and Winner of many Saloons races at Malaysian race circuits. He takes life and driving seriously and believes that driving skills can be acquired. YS also believes we should enjoy every driving journey, just as we should enjoy our life journey, and knowing how to handle a vehicle well will make driving more fulfilling.