Perodua Ativa Hybrid Long Term Test – Highway Driving / YS Khong Driving
This is the first of our videos on the Perodua Hybrid long term test.
We are living with this vehicle for the next couple of months: we shall be sharing various aspects of living with this vehicle, so please enjoy these videos and let us know your thoughts.
Don't forget to like, share and subscribe.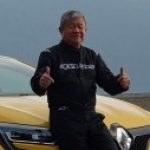 YS Khong is 5-Time Malaysian Rally Champion and Winner of many Saloons races at Malaysian race circuits. He takes life and driving seriously and believes that driving skills can be acquired. YS also believes we should enjoy every driving journey, just as we should enjoy our life journey, and knowing how to handle a vehicle well will make driving more fulfilling.